Lexington Onsite Truck Repair
Lexington Onsite Truck Repair – Truck Repair Services – Lexington, KY
Lexington Onsite Truck Repair offers the best truck repair services in the area. We have a team of expert technicians who can handle any type of truck repair need you may have. We also offer a wide range of truck repair services, so you can be sure we will be able to meet your needs. Plus, our state-of-the-art facility means that we can provide you with high-quality repairs quickly and efficiently.
Contact us today at (859) 549-7918 to learn more about our truck repair services!
About Lexington Onsite Truck Repair
At Lexington Onsite Truck Repair, we specialize in repairing heavy equipment, from big trucks and farm machinery to highway equipment. Give us a call if you're having trouble with your truck. We'd be delighted to examine it and give you a free quotation. Our work must be of the highest quality, as is customer satisfaction. So you may feel confident that it will always be for your benefit whenever we go above and beyond. At Lexington Onsite Truck Repair, we value your money and time. Our services are always affordable, so you can trust that you're getting a good deal. Plus, we work hard to be as efficient as possible so that your truck is repaired promptly. If you're looking for a reliable and affordable truck repair business, look no further than Lexington Onsite Truck Repair. Contact us today at (859) 549-7918 to schedule a consultation or learn more about our services.
Lexington Onsite Truck Repair Services
Mobile Truck Engine Repair
Diesel or gasoline, the Lexington Onsite Truck Repair crew can repair any size engine you have. If you're having problems with your engine now, don't hesitate to contact us. We'll come to you and diagnose the problem before offering a free quotation. Our team of highly trained experts has years of expertise repairing all sorts of truck engines, so you can trust that your engine will be in good hands.
We specialize in engine repairs and maintenance, particularly turbochargers, pistons, fuel injectors, solenoids, camshafts, oil pumps, and more. Our team of professional mechanics is trained in major rig engine diagnostics and repair, so you can be confident that your automobile will be well cared for. To book an appointment, give us a call right now at (859) 549-7918.
Truck Transmission Repair
We can also repair all types of truck transmissions. We can identify and repair any transmission problem with a little adjustment or a full rebuild. We understand torque converters, brake bands, valve bodies, output shafts, and other topics involved with industrial vehicles. If your vehicle isn't shifting properly, come to Lexington Onsite Truck Repair for assistance.
Brake Service
When operating an 80,000-pound vehicle, your brakes must be properly working.
At Lexington Onsite Truck Repair, we understand how crucial big rigs need to have properly functioning brakes. That's why our team specializes in repairing all parts of your braking system – from the brake lines and hoses to the calipers and rotors. We'll ensure your truck can stop on a dime no matter what emergency you find yourself in. Don't hesitate to call us at (859) 549-7918 if you're experiencing problems with your truck's brakes. We provide free consultations 24/7, so you can get back on the road as soon as possible.
Trailer Repair
We not only know how to take care of a trailer but also pride ourselves on being experts. From hitches and locks to clasps and lighting, as well as the reefer units – our team knows exactly what it takes to keep your trailer running like new. 
No matter where you are or what time it is, give us a call at (859) 549-7918, and one of our qualified staff will come out to assist you with all your trucking needs.
24/7 Emergency Roadside Assistance
Whether stranded near Stony Point at 1 in the morning or stuck in Pinckard at 3:40 in the afternoon, Lexington Onsite Truck Repair is always here to help. We're available at all hours of the day, 365 days a year, to provide emergency roadside assistance to truckers in need.
Don't wait out in the hills with a cold cup of coffee while some other truck repair company "gets around" to help you. Choose Lexington Mobile Truck Repair instead. Call us ay (859) 549-7918.
Full Fleet Maintenance
We have been in the business of keeping vehicles running for many years, and we know how crucial regular preventative maintenance is to avoid costly breakdowns and keep your trucks on the road. You may trust us to look after all of your fleet services so that you can focus on other parts of your company. Our preventive maintenance program includes all the services needed to keep your truck in peak operating condition. Our team of skilled mechanics will work hard to keep all aspects of your truck operator. We also offer a 24/7 emergency repair service, so you can always count on us if you need assistance.
If you're searching for an affordable and dependable fleet maintenance program, look no further than Lexington Onsite Truck Repair. Our representative would be happy to review our services with you today and help construct a schedule that perfectly meets your needs. Dial (859) 549-7918 now!
Kentucky Transportation Cabinet Certification
At Lexington Onsite Truck Repair, we ensure that the automobiles we restore are legal on California's roads. This implies that our cars have been verified by the Kentucky Transportation Cabinet, which is in charge of highway safety and maintenance in Kentucky.
For several reasons, official certification from the Kentucky Transportation Cabinet is important for Lexington Onsite Truck Repair truck owners. Most importantly, certified trucks are significantly safer and more reliable on the roadways. Our team takes responsibility seriously by only using the highest quality parts that meet or exceed strict manufacturing standards. We know that when you rely on your truck to get you from point A to point B, you can't afford to have anything less than the best. That's why we only offer Kentucky Transportation Cabinet-certified trucks for our customers.
For all of your mobile trucking needs in Fayette County, call Lexington Onsite Truck Repair by dialing (859) 549-7918.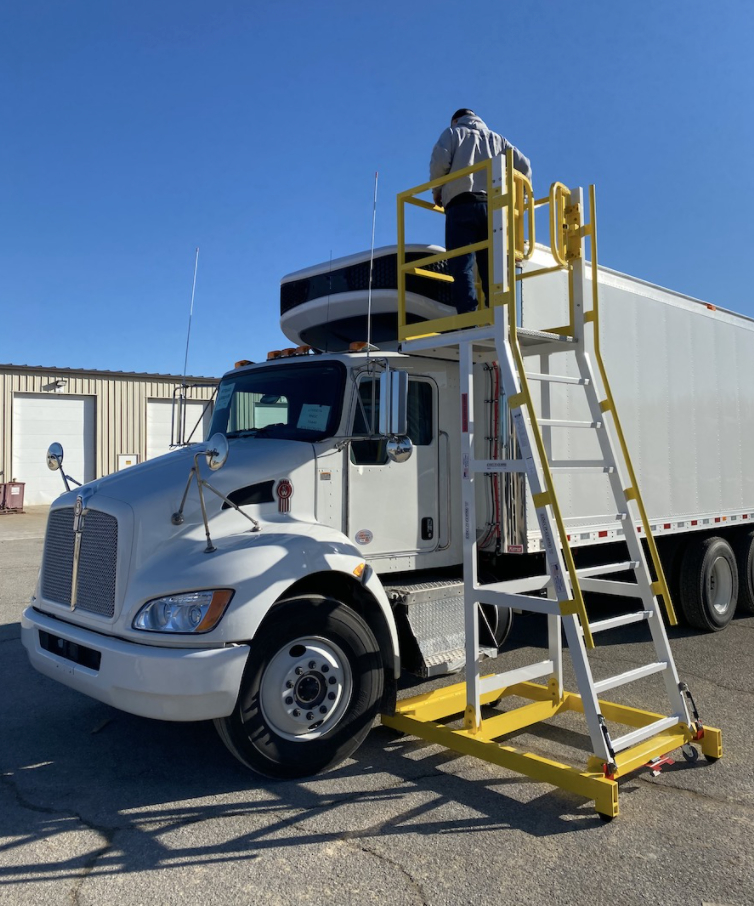 Contact Us Today
Lexington Onsite Truck Repair offers professional truck repair services that are designed to meet the specific needs of Lexington truck owners. We understand that your truck is an important part of your business, and we work hard to ensure that your truck is always in good condition. Our mechanics are highly trained and experienced, and they use the latest tools and equipment to repair your truck. We also offer a wide range of services that are designed to keep your truck running smoothly. Whether you need an oil change or a new battery, we can help. Contact us today at (859) 549-7918 for more information about our truck repair services!
Our partners are Lincoln Mobile Mechanic.